Making Aerospace Procurement and Supply Chain Management Easier
A leading distributor of engineering consumables, MRO, PPE and maintenance services, Lloyd & Jones boasts a range of products from the leading brands in the aerospace industry. Yet it's our track record of providing products and services to a premium portfolio of aerospace customers that speaks for itself. Working with these long-established companies as well as younger ones, our aim is to help them all to develop their businesses, matching our services and values to their needs as they continue to grow.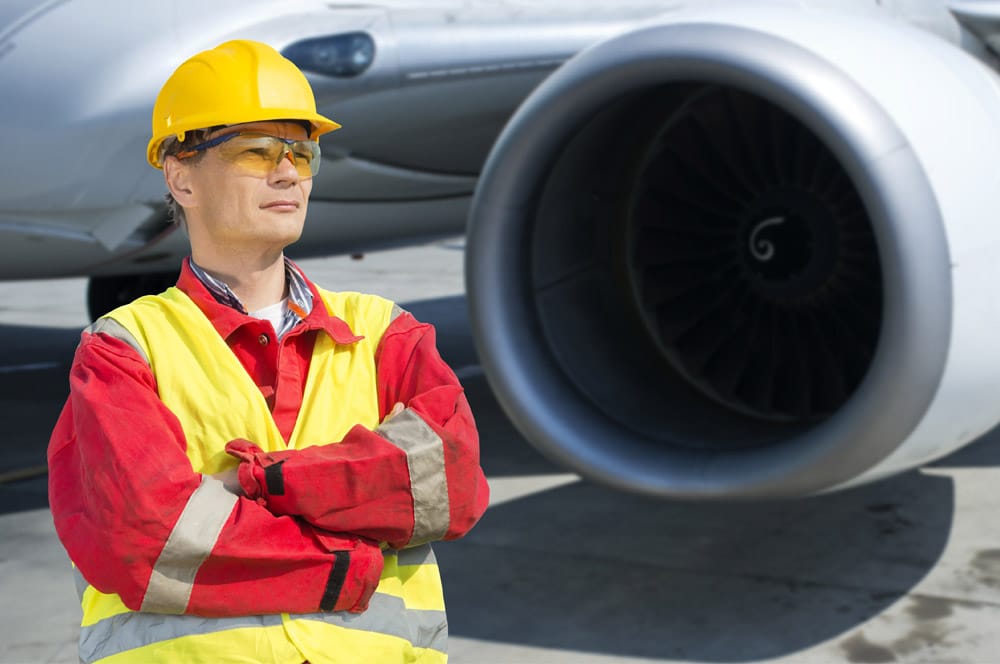 Services and Solutions
Lloyd & Jones can take complete responsibility of all your inventory management and procurement needs by providing a comprehensive range of engineering consumables, MRO and PPE products, as well as the services you might need to complement them. We can provide consignment stocking solutions using the latest technology. But if all you need is simple materials provided 'on time', we can do that too. Though providing a complete embedded supply chain solution is where we really shine. Our cost-saving initiatives using product rationalisation and invoice consolidation can really help reduce your purchasing costs. We'll also keep you informed with regular management reporting.
Our Service Offerings Include:
National, local or consignment stocking.
Vending solutions to suit your requirements.
Tried and tested engineering cost reductions.
Product management and rationalisation.
Supplier consolidation.
Consolidated invoicing.
Management reporting.
ISO quality assured systems and processes.
Our Products
Why not make things less complicated by letting us act as your single vendor? We've built up a large supplier database of industrial based OEMs over the past 30 years and are ready to provide you with the best solutions available. Having accounts with the major industry suppliers and a vast knowledge of which ones have provided the best solutions for our customers, we can ensure you'll be getting the best solutions too. Our range of products includes the most renowned brands in the aerospace marketplace and ensures we offer our clients the best of what's available.
Electrical
Ceag  •  Scheinder  •  MTL  •  Unistrut   •  CMP  •  Merlin Gerin  •  Abtech • Legrand  •  Chalmit  •  Tyco  Anixter  •  Hawke  •  Oglaend  •  Cembre  •  Stahl • Bartec  •  Telemechannique  •  ABB
Safety / PPE
Drager  •  Pioneer  •  Caterpillar  •  Crowcon  •  3M  •  Timberland  •  Certex • Dickies  •  Jallette  •  Helly Hansen
Instrumentation / Valves
Parker  •  Stauff  •  Swagelok  •  Cam  •  Flowserve  •  Hoke
We can supply other brands subject to your requirements.
Expert Specialist Purchasing For:
Abrasives

Janitorial Supplies

Adhesives & Sealant's

Lubricants and Greases

Cutting & Machine Tooling

Personal Protection Equipment

Electrical Cable & Accessories

Pipe & Pipe Fittings – All Materials

Electrical Support Cable Tray, Ladder Rack

Pneumatic & Air Tools

Pumps & Spares

Fastener Systems & Tools

Power Tools

Filters

Pressure Washers

Fixings inc. Exotic Fixings

Precision Measuring Equipment

Hand Tools

Site Engineering & Maintenance Equipment

Floor Care & Cleaning Equipment

Steel & Non Ferrous Materials

Valves & Spares

Handling and Storage Equipment

Welding Plant & Consumables